Samten Tse Danmark
Her Eminence Mindrolling Jetsün Khandro Rinpoche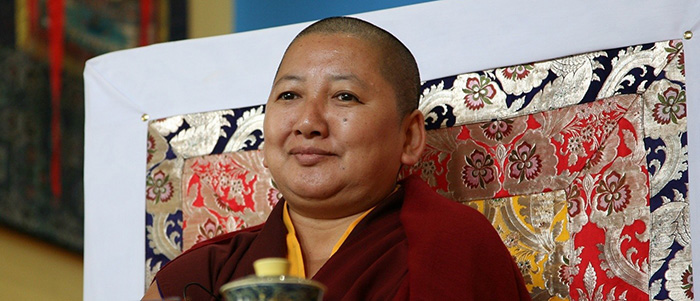 Retræte
Minling Dorsem retræte
Tid: 11.-14. juli 2019
Tilmelding er nu åben
Så er der åbnet for tilmeldinger til den anden Minling Dorsem retræte med HE Mindrolling Jetsün Khandro Rinpoche.
Retræten finder sted d. 11.-14. juli 2019 på Møn Retreat & Kursuscenter, Askeby.
Der er ankomst for deltagere d. 11. juli kl. 12-15.
Retræten slutter d. 14. juli efter frokost.
Har du ikke deltaget i den første Minling Dorsem retræte i 2018 og er interesseret i at deltage i denne cyklus af belæringer, bedes du hurtigst muligt maile til info@samtentse.dk.

Minling Dorsem Retreat
Time: July 11th-14th
Registration is now open
Registration for the second Minling Dorsem retreat with HE Mindroling Jetsün Khandro Rinpoche is now open.
The retreat will take place July 11th-14th at Moen Retreat Center, Askeby.
Arrival on July 11th is between noon and 3pm.
The retreat ends July 14th after lunch.
If you have not participated in the first Minling Dorsem retreat in 2018 and would like to join the Minling Dorsem Cycle of Teachings, please send a mail as soon as possible to info@samtentse.dk.